Awareness Programme on Anti-Doping for Sports Personnel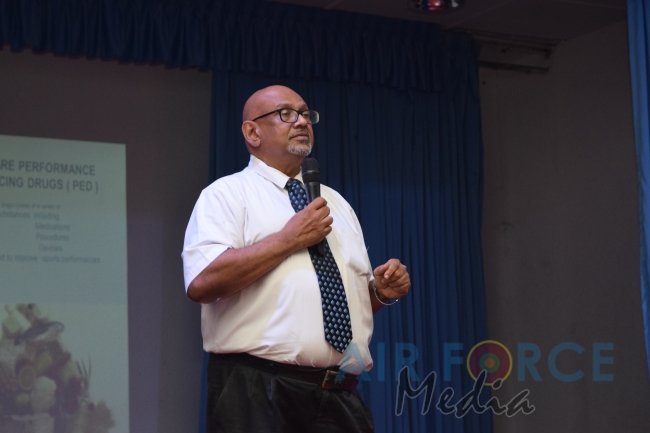 In line with the SLAF Sport's vision of maintaining a clean sport culture in the organization, an awareness programme on Anti-Doping was conducted for SLAF sports personnel at SLAF TTS Eka on 27 March 2018.

The Director General of Sri Lanka Anti-Doping Agency, Dr. Seevali Jayawickreme conducted the awareness programme for the betterment of SLAF Sports.

On the directive of President of the Air Force Sports Council and the Commander of the Air Force, Air Marshal Kapila Jayampathy, the Air Force Sports Council organizes similar programmes to educate SLAF sport personnel on this important aspect.

CO SLAF TTS Eka Group Captain MJR Perera and officials of the AFSC, including Managers, Coaches and sport personnel of all sport Committees participated for this event.