SLAF Women Cricketers Shines Bright
Published on: 8:03pm on Monday 23rd August 2010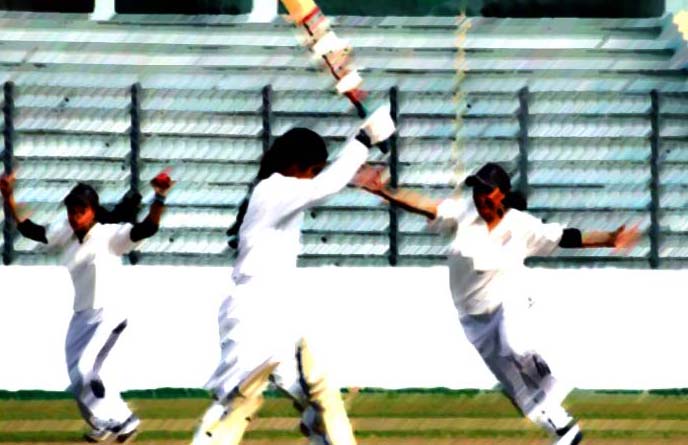 The newly formed Sri Lanka Air Force women's cricket team defeated the Shakthi Womens Cricket Club comprehensively in the Division II Tournament at the Riffle Green Colombo on 21st August 2010.

The airwomen were able to bowl out the visiting team for a 32 runs. Ross Fernando (02/02), Chamari Polgampola (02/02), Saumya Sandamali (03/02) and Saduni Abeynayaka (05/02) demolished the Shakthi batting order.

Chamari Polgampola and Chamari Attapattu, both scoring 17 runs each, won the match for SLAF in 3 over's in the 30 over match.


© 2019 - Sri Lanka Air Force Directorate of Information Technology. All rights reserved