World Boxing Championship 2011
Published on: 1:59pm on Friday 16th September 2011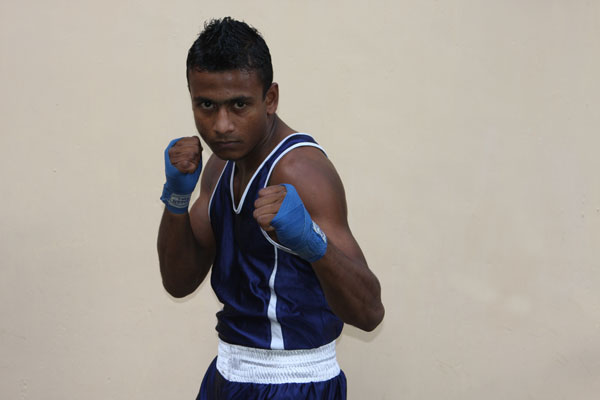 Sri Lanka Air Force Pugilist NuwanJayakoday (60Kg weight class) with two other two fellow servicemen from the Sri Lanka Army and Navy departed to Azerbaijan to take part in the 'AIBA World Boxing Championship Baku 2011'.

"AIBA World Boxing Championships which will be held from September 22 - October 10, 2011 in Baku, Azerbaijan, will have a particular significance as the first major qualifying event for the London 2012 Olympic Games.

Following the success of the AIBA World Boxing Championships Milan 2009 with a record of participants, an even higher number of boxers are expected in Baku". (Courtesy www.aiba.org)Warrant Officer RS Kumarapperuma and Sergeant Dissanayaka RT are the coaches of the three member team whilst Mr. Kassapa Paul is the manager.



© 2019 - Sri Lanka Air Force Directorate of Information Technology. All rights reserved