SLAF Emerge Runners Up at the National Baseball Knockout Tournament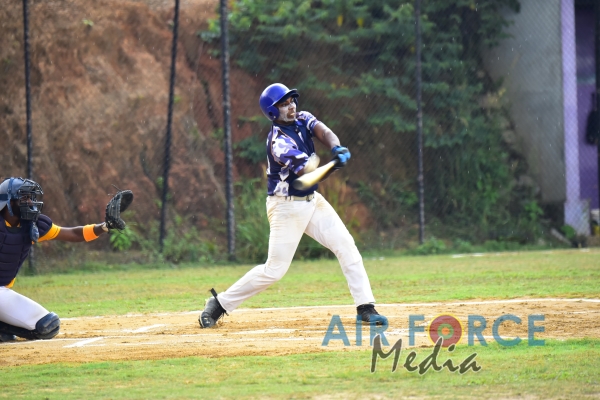 The SLAF Baseball team recently took part in the National Baseball knockout tournament conduct by the Sri Lanka Amateur Baseball Association from 18 February 2019 to 17 March 2019 at Diyagama Mahinda Rajapaksha Basball Ground. This tournament was played on double knock out basis and after playing the scheduled matches with reputed teams during initial round and semi finals, SLAF secured a place in the finals. During the final encounter SLAF competed with Ranabima Royals Club Kandy on 17 March 2019 and emerged as the Runners up Team of the tournament.

The Chairman SLAF Baseball, Air Cdre SKA Senaratne, Secretary SLAF Baseball Gp Capt CJ Hettiarachchi, and officials from Sri Lanka Armature Baseball Association along with other Baseball enthusiastic players and spectators witness the final match.

SLAF Baseball player 42120 LAC Samaraweera was adjudged as the Best Batter of the knockout tournament played for year 2019.