SLAF Shooting Coach Selected as National Coach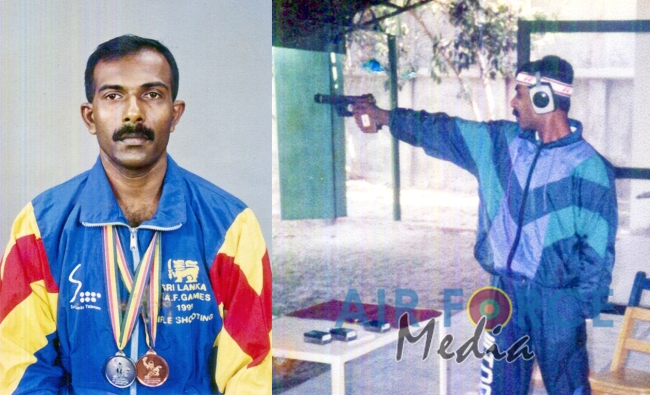 The present Shooting Coach of the Sri Lanka Air Force, Warrant Officer Chandana GM (Retired) has been selected as the National Shooting Coach by the National Shooting Sports Federation for the upcoming South Asian Games which are due to be held in Nepal.

Warrant Officer Chandana who hails from Panadura served in the SLAF from 1985 to 2007. He is a product of Bandaragama Galthude Kanishta Vidyalaya and Pinwaththa Saddharmasana Piriwena. He has won Bronze Medals at the 1995 7th South Asian Games in India and the 1999 8th South Asian Games held in Nepal. He has also represented Sri Lanka at many international competitions such as the 1998 World Military Championship held in Croatia and the 2006 18th Commonwealth Games held in Australia. He was appointed as the Pistol Coach of the SLAF in 2018.