SLAF Women Team Wins Division I Cricket Tournament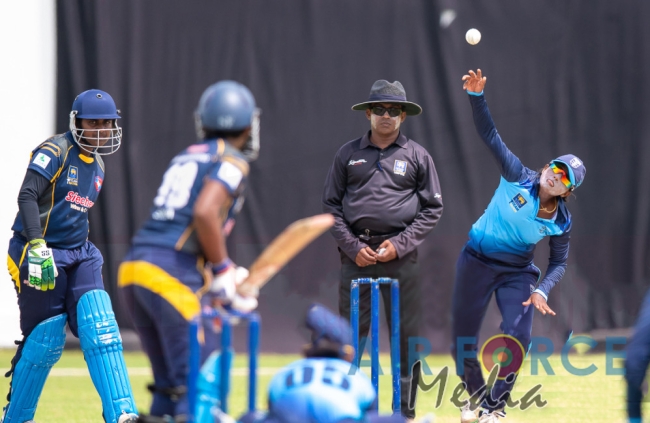 Sri Lanka Air Force women's "A" Team became champions in the recently concluded Division I Cricket Tournament. SLAF A Team convincingly defeated all the leading Clubs in the 50 overs encounters and the last match was tied with the Army "B" team due to prevailing weather conditions. The players performed exceptionally well both in batting and bowling departments. Leading Aircraftwoman Yashoda Mendis, Leading Aircraftwoman Chamari Polgampola and Leading Aircraftwoman Dilani Manodara excelled in batting while Leading Aircraftwomen Oshadi Ranasinghe and Tharuka Sehani excelled in bowling.


SLAF B Team also secured the 4th place of the Division I cricket tournament just behind SL Navy and SL Army "A" Teams respectively. Leading Aircraftwoman Malsha Shehani, and Leading Aircraftwoman Harshani Maduwanthi excelled in batting while Leading Aircraftwoman Ruchini Samarasinghe and Leading Aircraftwoman Chamila Peris excelled in bowling.