Air Force Cricket Team Departs for Pakistan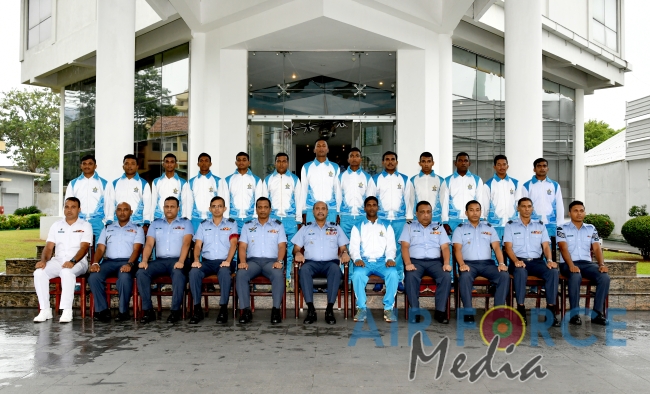 A 19-member Air Force Cricket team departed the island this morning (14 September 2019) for Pakistan to participate in a friendly cricket tournament with the Pakistan Air Force under the Sport Exchange Programme from 15th to 21st September 2019.

The Chairman of the SLAF Cricket Pool, Group Captain Suharshi Fernando, Team Coach, Manager, Trainer and 15 players will be participating for this visit. This is the first occasion that an SLAF cricket team is visiting Pakistan for a Sport Exchange Programme Cricket Tournament.