SLAF Felicitates South Asian Game Medallists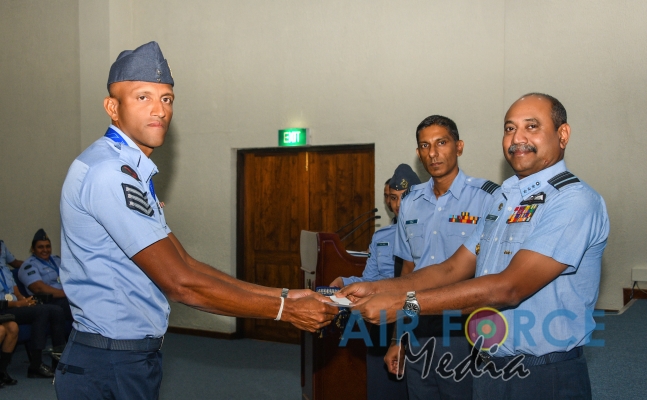 Fifty Two sports men and women who brought honor and fame to the Sri Lanka Air Force and Sri Lanka with their winning performances at the 13th South Asian Games 2019 were felicitated by the Commander of the Air Force, Air Marshal Sumangala Dias at a ceremony held today (30 December 2019) at Air Force Headquarters in Colombo.

Sri Lanka won 251 medals in total at the 13th South Asian Games, with 40 Gold, 83 Silver and 128 Bronze. Air Force athletes won 41 Medals out of the 251 total Sri Lankan Medals with 5 Gold, 14 Silver and 22 Bronze.

This felicitation ceremony was organized with a view of motivating and encouraging sports men and women of SLAF to bring more glory to the Air Force and our motherland.

The Chief of Staff, Air Vice Marshal Sudarshana Pathirana, Members of the Air Force Board of Management and members of the Air Force Sports Council were present during the occasion.