Facilities Available at No. 01 Flying Training Wing
Briefing Hall and Auditorium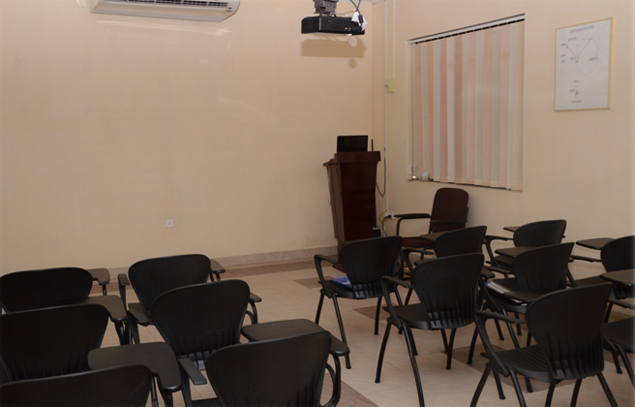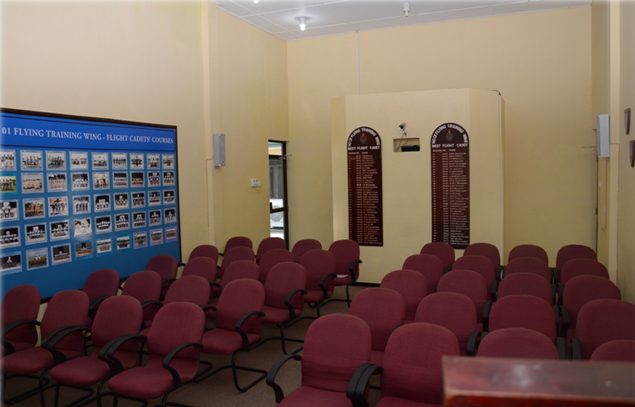 IF Simulator Room
There are two simulators available at this room and they are mainly used for Instrument Flying Training. This will help flying cadets to train their Instrument Flying sortie on ground before commencement of Instrument Flying. There are large varieties of aircraft available in this simulator. Not only Instrument Flying but also it can accommodate to fly Visual Flying as well.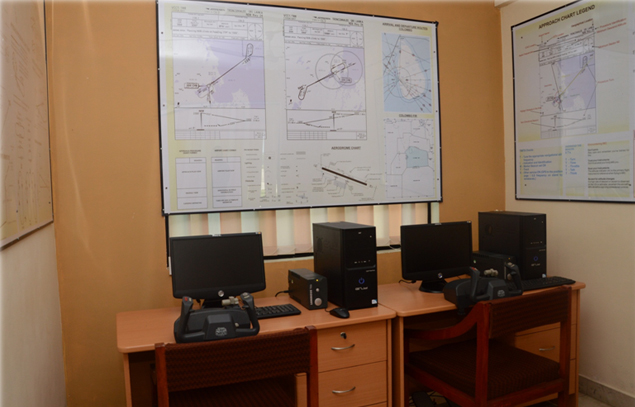 ATC Simulator Room
The ATC simulator room provides a unique opportunity to the cadets who are dreaming to enter in to the chain of air traffic controllers. This room enables cadets to practise their procedures with enhanced training aids to simulate aircraft handling before they join with the control tower.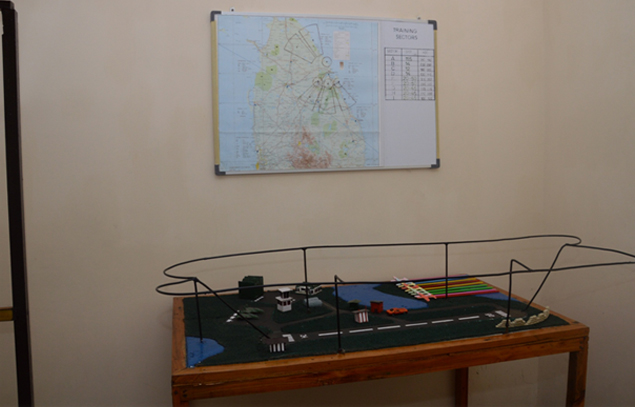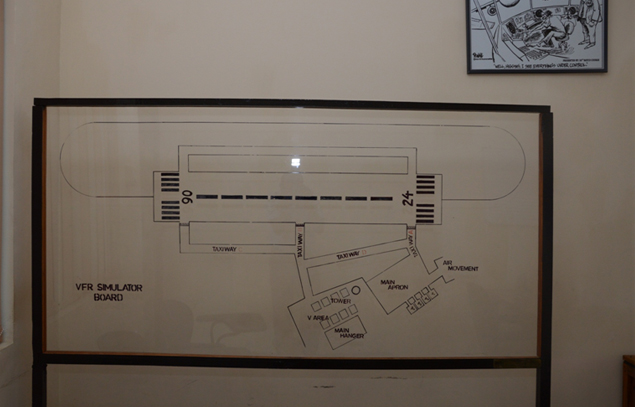 Officers Rest Room and Cafeteria
Purpose of this is to provide mental and physical relaxation for the officers in the FTW. This facility is equipped with an air conditioned dining area, changing room, bathroom, and a rest area with a satellite television.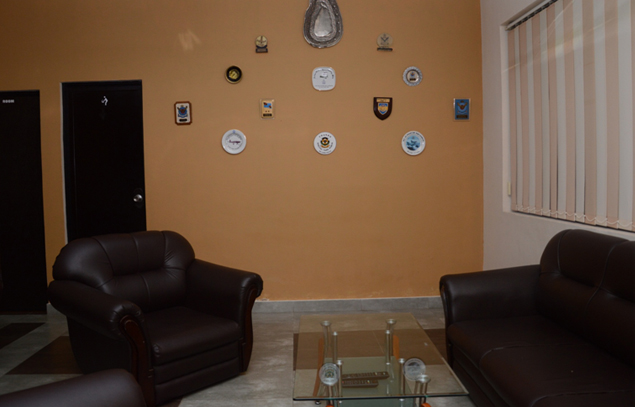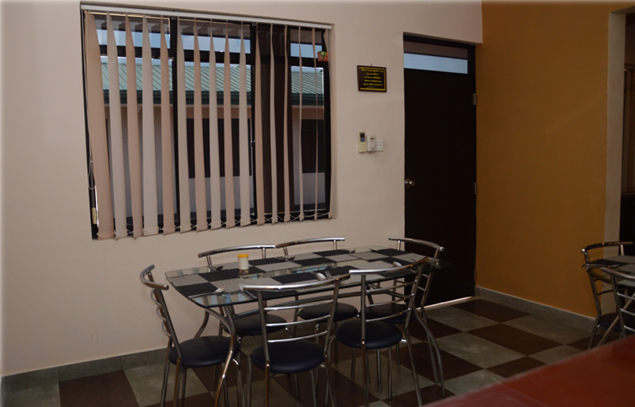 Cadets Rest Room
Cadets Rest Room is provided with required facilities to gain adequate rest before and after flying for flying cadets. The rest room consists of Basic Flying Cadets rest room, Advanced Flying Cadets rest room, locker rooms and bathrooms.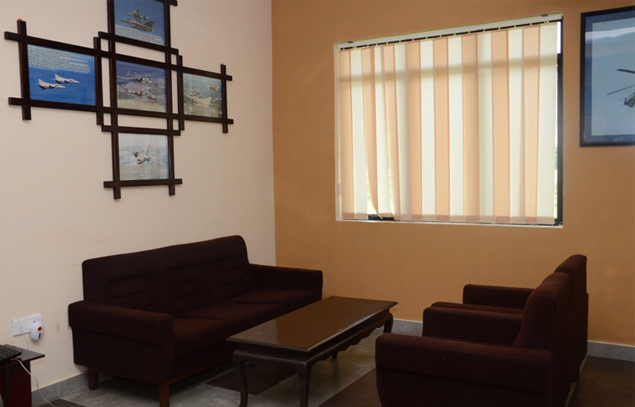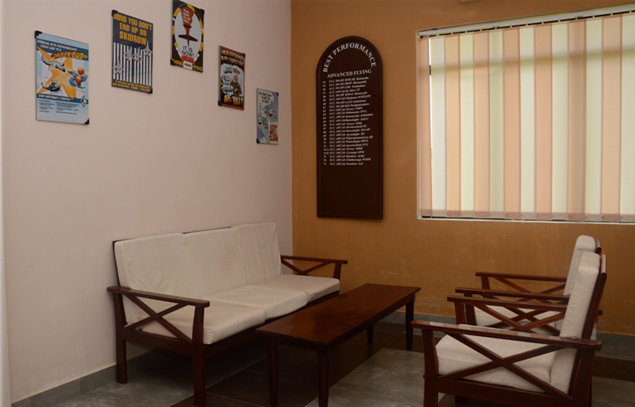 Qualified Flying Instructors Room
QFIs' Room provides a pleasant office environment for the flying instructors to work with comfort and required facilities. Flying instructors are given the ability to monitor the activities in lecture halls and auditorium through the CCTV system from the QFI room. Ground School Coordinator's and Flight Safety Officer's room is also located in the QFI room.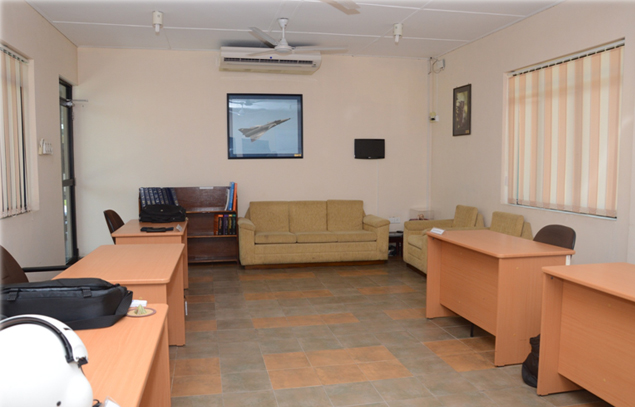 Cafeteria
The No. 01 FTW boasts of a state of the art stylish modern cafeteria to cater for the total hangar strength on a daily basis.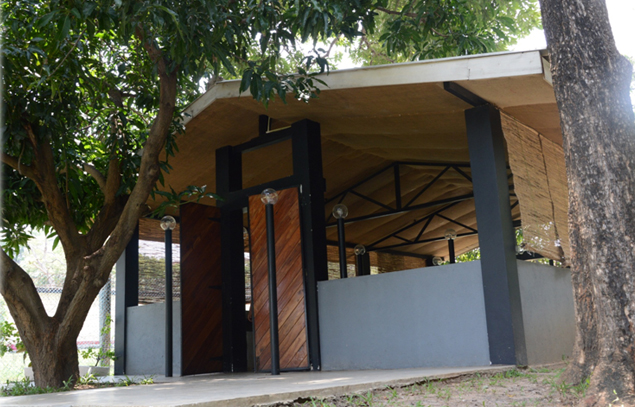 Technical Library
The spacious technical library established at the FTW hangar premises includes a variety of technical publications and informative reading materials on a wide range of topics.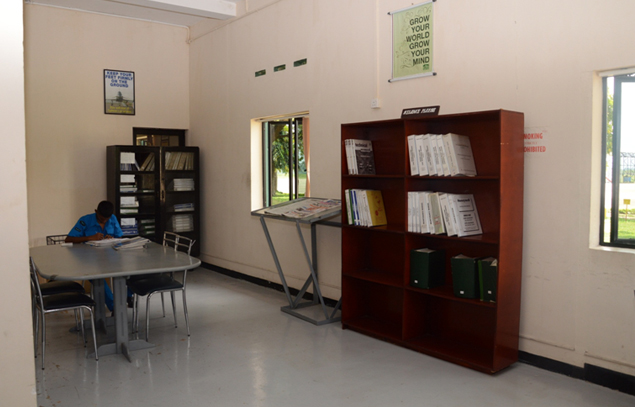 Lecture Hall
The well-equipped lecture hall at the Flying Training Wing allows for lectures and presentations to be conducted effectively and in comfort with the aid of available multimedia applications.
Fighter Conversion Room
Purpose of this Fighter Conversion Room is as follows
Navigation Planning.
Training Mission Planning.
This room consists of all the required documents such as maps, fighter manuals, briefing guiding materials etc. for the officers who are undergoing fighter conversion course.
Wi-Fi Zone
The No. 01 FTW is classified as a Wi-Fi zone where internet access is granted to all personnel in the hangar as an educational and trade advancement tool.