With a vast history behind it, Hingurakgoda Air Force Base has developed to a fully-fledged air base with several lodger formations. The airstrip at Hingurakkoda is the 4th longest runway in Sri Lanka. Strategically situated in the Eastern Province, this Base has the provision to support other SLAF Bases and Units in the North and East areas.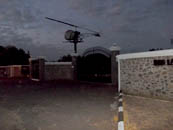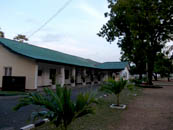 The flying formations based at Higurakkgoda are:
No.07 Helicopter Squadron
No.09 Attack Helicopter Squadron.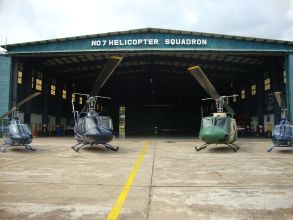 The main operational requirement of the No.7 Squadron is to provide air power to Northern and Eastern theaters.
Other requirements are to provide close air support to ground troops, to evacuate casualties, to supply basic requirements for military operations, to deploy soldiers from air and to train helicopter pilots. The squadron is equipped with Bell 206 and Bell 212 helicopters.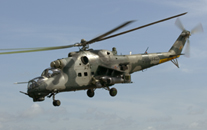 The No. 9 Attack Helicopter Squadron is equipped with Russian built MI-24 Hind helicopters & MI 17 Helicopters. These were deployed by SLAF to provide air support to Sri Lanka Army in many military operations. The MI-24 helicopters , nick named "Flying Battle Tanks" are capable of destroying ground targets as well as airborne targets.
Another formation located within the Base is the No.02 Supply & Maintenance Depot ( No.02 S & MD). This formation was established with the intention of supplying goods and services to the camps in North and East areas under the zonal concept.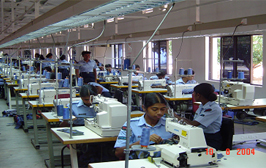 In the storage complex of No 2 S&MD there are Barrack groups, Clothing group, Stationary group, Building and Civil Engineering group, Mechanical and Electrical group, Arms and Ammo group, Tools stores, Fuel dump, MT group, Valuable & Attractive group. The tailoring section which was a part of No 01 S & MD Katunayake, too, was shifted to No 02 S & MD Hingurakgoda.
This Base is Commanded by Group Captain NHDN Dias.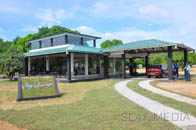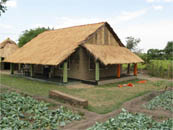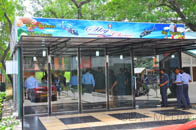 Contact
Group Captain NHDN Dias
Base Commander
Sri Lanka Air Force,
Hingurakgoda,Sri Lanka.
Telephone:
+94 11 2441044, 2495495
+94 027 2246063, 027 2247550