Initially the area from 4th Mile Post to Thoradi Junction that was taken over by troops of SLAF Base China Bay as the IS deployment. Subsequently this deployment was expanded up to Habarana junction and was separated from the Base and was renamed as the Special Operations Group Tco. There are many detachments along this rout namely Vellamkulam Temple, Boralukanda, Palampatar, Sinhakanda, Sameemale, 96 Junction, Pattiya Junction, Thissapura, Kantale, Hathareskotuwa, Aluthoya, Kituluthuea wcich are established under this Group in order to secure the Main Supply Route running from Tricomalee to Colombo.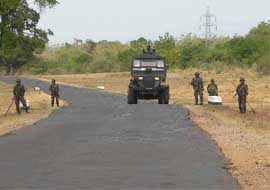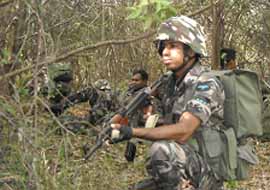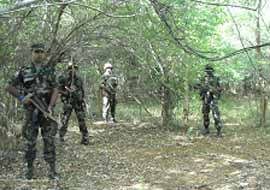 In the mean while, another element of this group also has under taken to dominate several areas such as Manirasakulam, Soorangal, Kalkuli, Kowiladi, Poovarasantiv, Nadaththkulam, Kandalkadu, Kandalkaduththiv off the Tricomalee- Colombo Main Supply Route. There have been many recoveries done by these elements after the liberation of the eastern part of the country.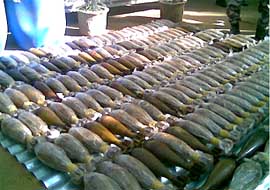 Wing Commander Indika Weerarathne BA(Defence Studies) functions as the Group Commander of this Group.