Fresh Batch of Officers Joined the Officer Core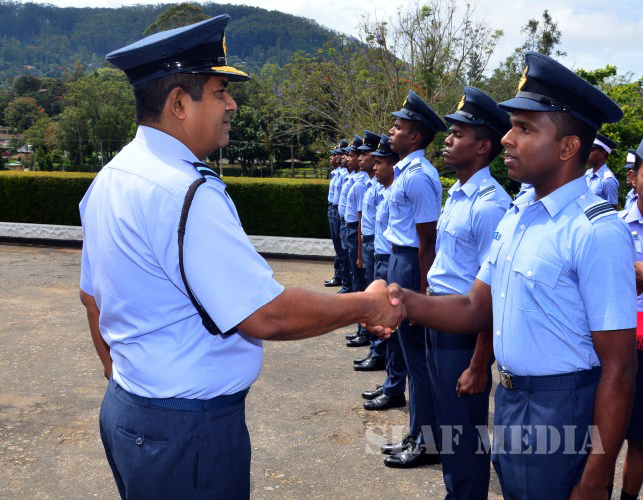 Nineteen Officers comprising of eleven Flight Lieutenants, three flying officers, and five pilot officers joined the Air Force Officer Core on 02 March 2017 in order to extend their valuable service to Motherland after completion of two (02) month training programme of No 68 Direct Entry Student Officers Training Course at the renowned Combat Training School of Sri Lanka Air Force Diyatalawa.

The Closing Address and Unveiling of Commissions were taken place under the aegis of the School Commanding Officer Air Commodore Peterson Fernando.

The photographs portray the Student Officers who have been qualified it all, having endured the extreme pressure and hardships of toughening process irrespective of gender. To achieve the aim of the course they have been trained in Drill, Weapon Training, Field Craft, Tactics, Map Reading, Air Force Law, Air Force Organization and its Administration. They have also been given the required knowledge on Field First-Aid as well.

This batch of professionals represent Engineering, Medical and Dental branches who had been at CTS Diyatalawa for nearly four (04) weeks following their Basic Ground Combat training which was quite strenuous subsequently, Basic Administrative Phase for four (04) weeks as well.

Conversion of the trainees into military service personnel was shouldered by Chief Instructor Cadet Training Squadron Leader Suranga Seneviratne under the guidance of Officer Commanding Training Wing Commander Mangala Seneviratne.