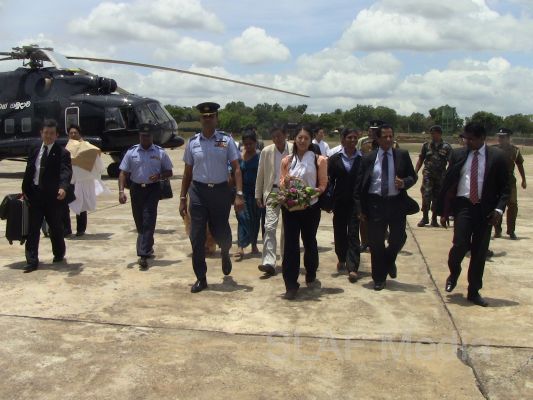 Japanese Princess Flies with Helitours
1:45pm on Thursday 22nd August 2013
Princess Tsuguko of Takamado, the eldest daughter of Japanese Prince Takamado who is a first cousin of His Majesty the Emperor Akihito along with the Sri Lankan Ambassador to Japan Admiral Wasantha Karannagoda and delegation terminated their three day journey to visit some of the UNESCO World Heritage sites and other sites of historical importance in Sri Lanka on a chartered Helitours MI 17 Helicopter this morning (22th August 2013) at the MOD grounds in Colombo.



The Princess arrived in Sri Lanka on a four-day visit from August 19th to 23rd in response to an invitation extended by His Excellency the President Mahinda Rajapaksa and First Lady Madam Shiranthi Rajapaksa during their visit to Japan in March this year. Princess Tsuguko was born on March 8, 1986 to Prince and Princess Takamado and celebrated her coming of age in March 2006. After studying at the University of Edinburgh, Princess Tsuguko returned to Japan in 2008. In March 2013, she graduated from the School of International Liberal Studies, Waseda University and is presently attached to the Japan Committee for UNICEF, but attends ceremonies and functions at the Imperial Palace and other official events. www.dailynews.lk.



The Princess and her contingent witnessed the scenic beauty of Sri Lanka from high in the sky onboard a Helitours MI 17 Helicopter. During her tour with Helitours she visited Sri Mahabhodhi at Anuradhapura, Sigiriya historical site, Minneriya National Park, the botanical gardens at Peradeniya and Sri Dalada Maligawa (Tooth Relic) in Kandy. During her stay in Kandy she paid a courtesy call on His Excellency the President Mahinda Rajapksha at the President House in Kandy. She also met with the Diyawadana Nilame (custodian) of the Sri Dalada Maligawa Nilanga Dela Bandara and had the opportunity to view the Sri Dalada Perahara. The Princess will leave the Island on 23rd August 2013.




SLAF Sigiriya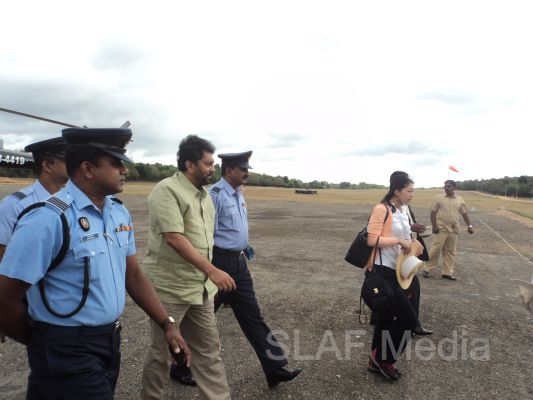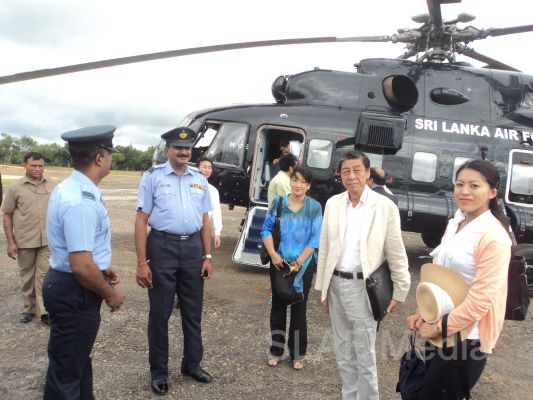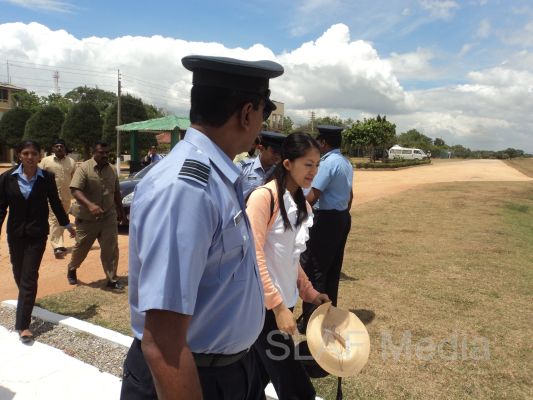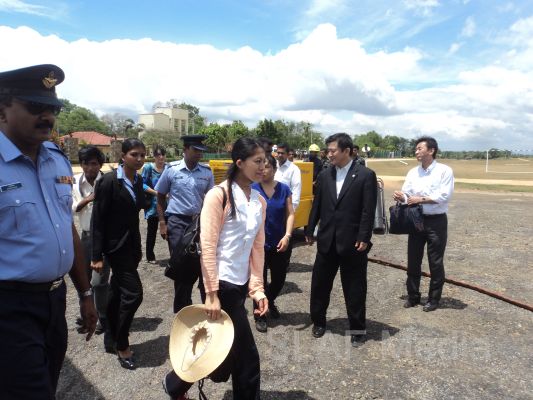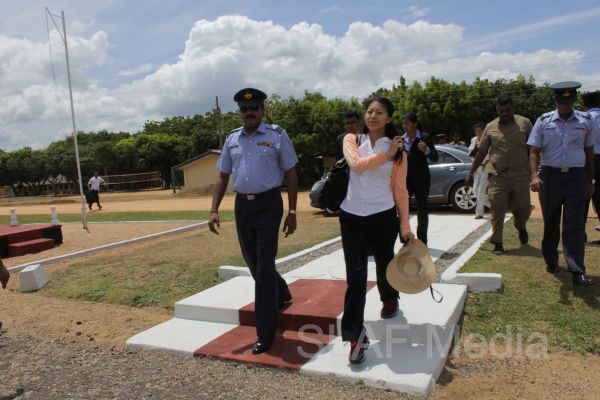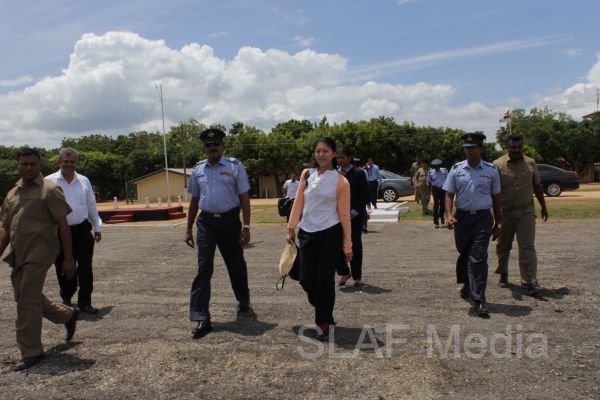 SLAF Base Anuradapura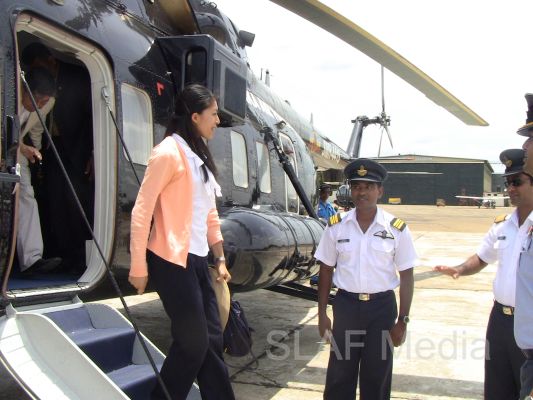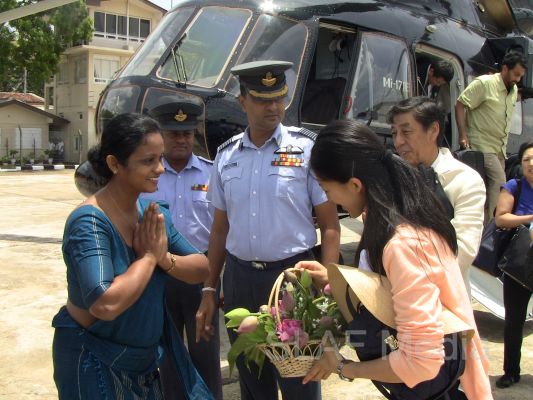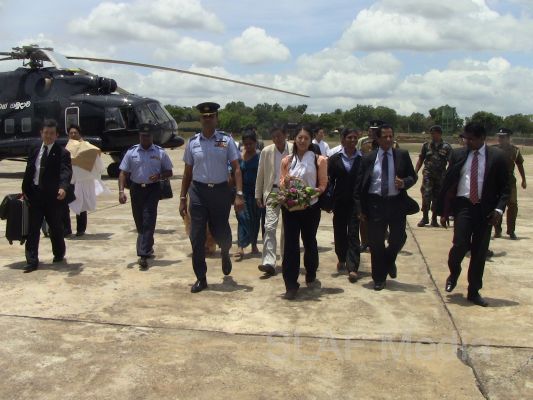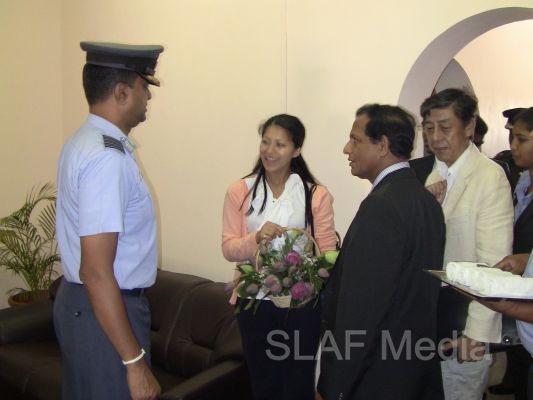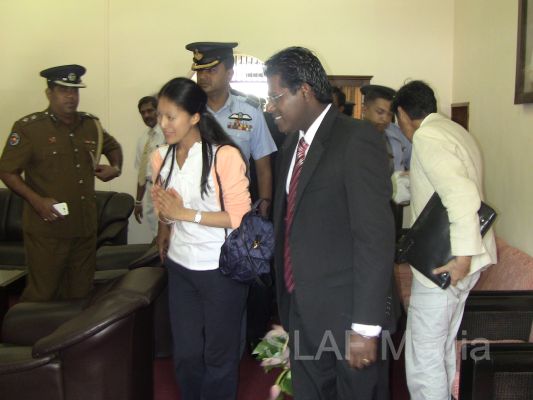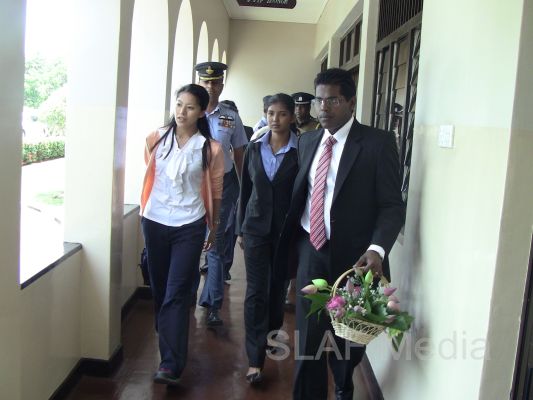 Return to Colombo