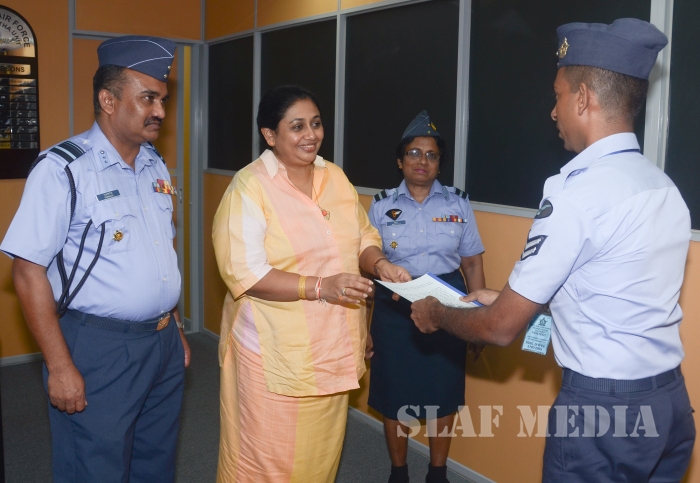 Donation of Land Plots to Needy Serving Personnel
4:07pm on Sunday 28th February 2016
With the view of facilitating numerous requests made by the servicemen, the Commander of the Air Force Air Marshal GP Bulathsinghala authorized to donate two (02) land plots owned by the SLAF in Ruppawattha , Matara to 28277 Cpl Kulathunga KMS and 31726 Cpl Amith HA as a distress relief.

A donation ceremony of title deeds was held on 29 February 2016 at the Seva Vanitha Unit, AFHQ Colombo under the patronage of the Chairperson of SLAF SVU Mrs. Samanthi Bulathsinghala.

Director Welfare AVM KFR Fernando and Air Cdre PDA Maristella were also present at the occasion.