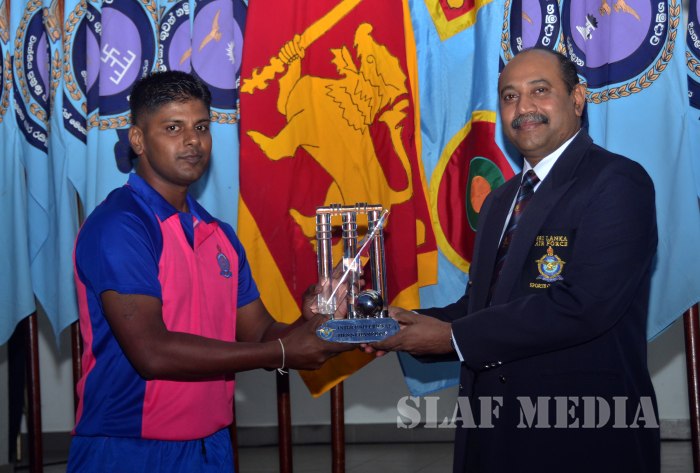 Inter Unit Cricket Championship 2017
12:49pm on Friday 18th August 2017
SLAF Station Colombo and SLAF Base Katunayake emerged men's and women's Champions respectively at the Inter Unit Cricket Championship 2017 concluded on 16 August 2017 at the Rifle Green Grounds, SLAF Station Colombo.

In the men's finals, Tech Formation SLAF Base Rathmalana was bowled out for 126 runs in their 16.3 overs and SLAF Station Colombo won the match having scored 130 runs for 4 wickets in their 14.3 overs.

In the women's match, SLAF Station Colombo were bowled out in 5 overs but scored 58 runs for 2 wickets. SLAF Base Katunayake scored 59 runs for 3 wickets in 4.4 overs.

Chief of Staff of the SLAF Air Vice Marshal Sumangala Dias, graced the occasion as the Chief Guest. Members of the Air Force Board of Management, Chairman SLAF Cricket Air Cdre RS Biyanwila, Officers and other ranks also witnessed the finals.

Men's Results


Man of the Match
03090 Fltlt RD Hewage
Man of the Series
34995 Cpl Fernando WCN
Women's Results


Player of the Match
AW/3789 LAC Dulanjani SAH
Player of the Series
VAW/01723 LAC Udana RPPD