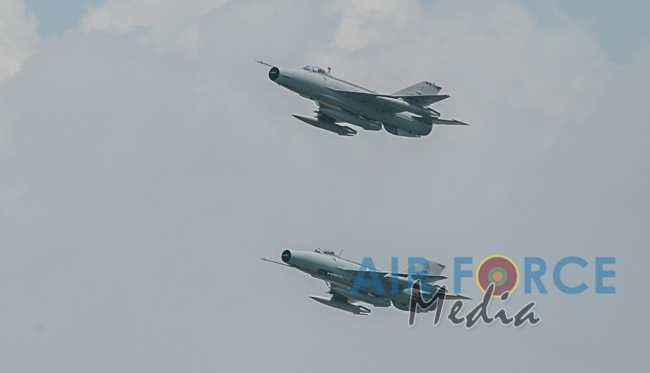 SLAF TOGETHER WITH THE INDIAN AIR FORCE GEAR UP FOR CELEBRATORY AIR SHOW AT GALLE FACE GREEN
9:54pm on Monday 1st March 2021
The SLAF has made all preparations to proudly celebrate 70 years as the "Guardians of the Skies" on 02 March 2021. As part of the commemorative celebrations, an Air Show has been organized in Sri Lanka on a grand scale in the skies above the Galle Face Greens in Colombo. In keeping with the long years of close interaction and camaraderie between India and Sri Lanka and also between the Sri Lanka Air Force and the Indian Air Force, we will see IAF aircraft soaring above the skies of Colombo.

The preparations for the Air Show were previewed by the Commander of the Air Force, Air Marshal Sudarshana Pathirana yesterday evening (28 February 2021) at the Galle Face Greens along with members of the Air Force Board of Management. The Commander also took time to visit the visiting IAF contingent at SLAF Base Katunayake this morning (01 March 2021).

The IAF contingent which will participate for the event will be made up of aerobatics displays by Sarang Helicopter Air Display Team, Surya Kiran Aerobatics Demonstration Team and Tejas Multirole Light Fighter Aircrafts. The Sarang Helicopter Air Display Team operates modified HAL Dhruv Advanced Light Helicopters while the Surya Kiran Team operates BAE Hawk Aircraft.

A total of 14 Aircraft are set to participate in the grand event. Further, 24 aircraft from the Sri Lanka Air Force will also fly through the skies above the Galle Face Greens. This aerial extravaganza which should not missed will take place from 5.00 p.m. to 6.00 p.m. from the 3rd to the 5th of March.