Annual AOC's Inspection of SLAF CTS Diyatalawa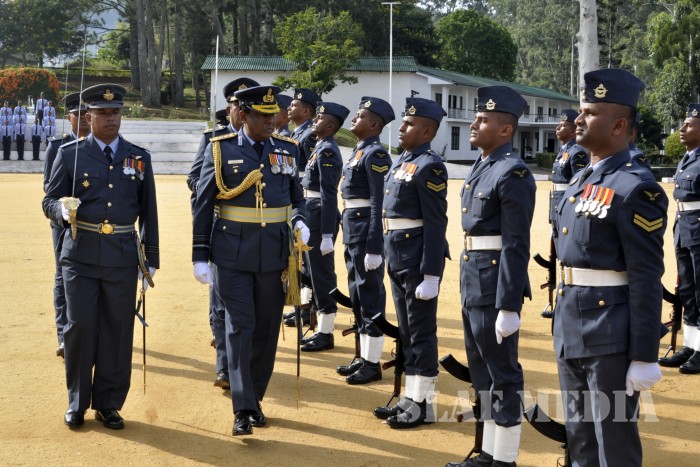 The Commander of the Air Force Air Marshal Kapila Jayampathy conducted the annual AOCs inspection at SLAF CTS Diyatalawa today (06 October 2017).

The AOCs Parade was commanded by the Commanding Officer, Air Commodore WWPD Fernando .

The Commander awarded commendations to 18711 Sgt Susil GA (Ops Grd SP), 27845 Cpl Ediriweera RMSR (Ops Grd), 33001 Cpl Darmasiri JKN (Muscn), 024338 LAC Nissanka HDIU (Agri Asst III) and Mr. LR Janaka Kumara Jayasekara (Labourer) in recognition of their outstanding meritorious services towards the activities of the CTS.

During the course of the inspection, the Commander visited all areas of the CTS.

Speaking to all ranks after the inspection, the Commander appreciated the commendable job done, and urged all to set and reach even higher standards.