SLAF COMBAT TRAINING SCHOOL CELEBRATES 69TH ANNIVERSARY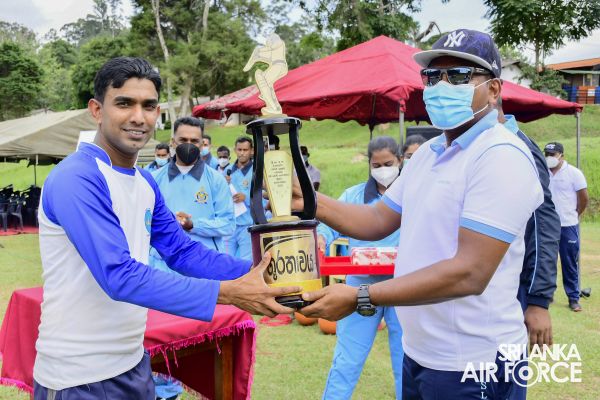 The SLAF Combat Training School at Diyatalawa proudly marked its 69th anniversary today (15 October 2021), under the auspices of the its 36th Commanding Officer, Air Commodore PSN Fernando.

The anniversary celebrations unfolded with a traditional Working Parade and an address to all ranks where the Commanding Officer stressed the importance and historical value of the School to the Air Force and to the Nation in particular. Further, he appreciated the enormous contributions made by all the service personnel including civilian staff during challenging circumstances similar to the prevailing COVID-19 situation in achieving organizational motives.

In line with the anniversary celebrations, a ''Shramadana" Campaigns were conducted at the Diyatalawa Central College and Kahaglla Maha Vidyalaya where colour washing and minor repairing of school buildings was done. In line with the programme a tree planting campaign was conducted within the school premises with the participation of the Commanding Officer, Officers and Other Ranks.

Subsequently, sports programmes were organized in order to develop camaraderie among all ranks and civil staff at the School. All events were held with adherences to health guidelines for the preventions of COVID-19.