SLAF COMBAT TRAINING SCHOOL DIYATALAWA CONDUCTS COMMUNITY SERVICE PROJECTS IN LINE WITH WELIOYA OUT DOOR EXERCISE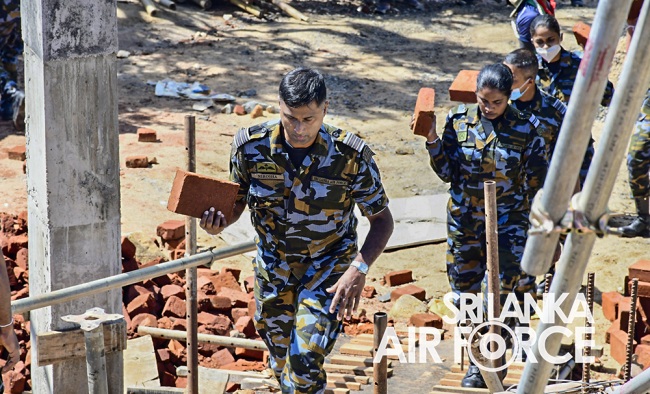 The "Uva Surakimu" outdoor exercise is one of the major filed training exercises which is conducted by the SLAF Combat Training School at Diyatalawa in the general area of Welioya, Wellawaya. The main intention of this exercise is to expose Regiment Branch Officer Cadets and advanced gunner trainees of the SLAF towards internal security and counter insurgency measures where public relationships with the civilian populace is of greater importance as far as training objectives are concerned.

In addition, the Combat Training School also conducted a series of Community Service Projects along with the outdoor exercise extending helping hands to the general public. Thus, ration packs were distributed among selected families who are in need while providing manpower and material for the colour washing and general renovation of the Welioya Temple and also conveyed bricks to the hilltop of the renowned Kuragal Temple.