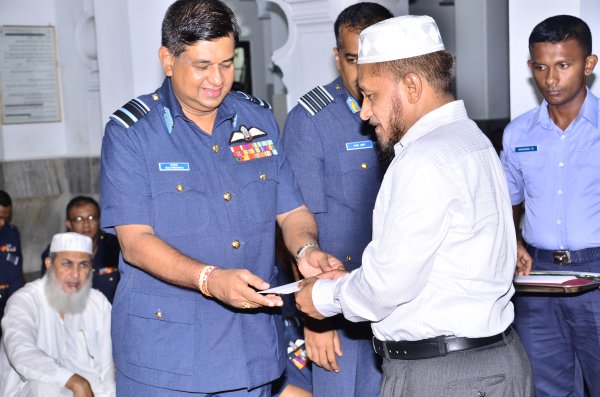 The Annual SLAF Islamic Religious Ceremony 2014
10:20am on Wednesday 11th June 2014
The Annual SLAF Islamic Religious Ceremony was held at the Kollupitiya Jummah Mosque on 10 June 2014.

The officiating Mowlavi blessed and prayed to almighty Allah on behalf of the souls of all brave men and woman of the Sri Lanka Air force who made the supreme sacrifice in defence of our motherland, those who died whilst on active service and the families left behind.

Further, blessings were bestowed upon the leaders of the country, the three service commanders and all ranks presently serving in the Air Force, all establishments and the assets of the Air Force during this ceremony.

The service was attended by the Chief of Staff of the Sri Lanka Air Force, Air Vice Marshal Gagan Bulathsinghala, and the board of management, Officers and a cross section of other ranks representing all Bases and stations as well as various trades of the Air Force.