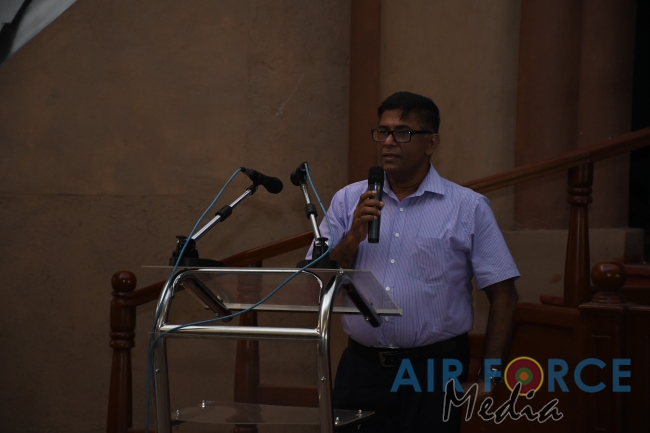 SLAF Sports Medicine Unit Conducts 'Back to Play with Clean Sport, Balanced Nutrition, Physical Fitness and a Strong Mind' Awareness Programme
11:30am on Monday 24th August 2020
The SLAF Sports Medicine Unit, under the patronage of Commanding Officer, Sri Lanka Air Force Hospital Katunayaka, Air Commodore NDB Abeysekara held an awareness programme titled "Back to Play with Clean Sport, Balanced Nutrition, Physical Fitness and a Strong Mind" for managers, coaches and players of SLAF sports pools.

The program was held on 19 August 2020 at the Astra Hall premises at SLAF Base Katunayake with over 200 participants representing all SLAF sports pools. The main aim of this event was to highlight the importance of nutrition in performance enhancement and to promote clean sport devoid of doping among SLAF players.

Two eminent speakers in the field of human nutrition and anti-doping namely, Professor .K D Renuka Silva ,Senior Lecturer at the Wayaba University of Sri Lanka and Dr. Seevali Jayawickrama, Director General Sri Lanka Anti-Doping Agency imparted their knowledge through guest lectures.

Simultaneously the official launching of the Athlete Diary designed by the SLAF Sports Medicine Unit was also held during this event.