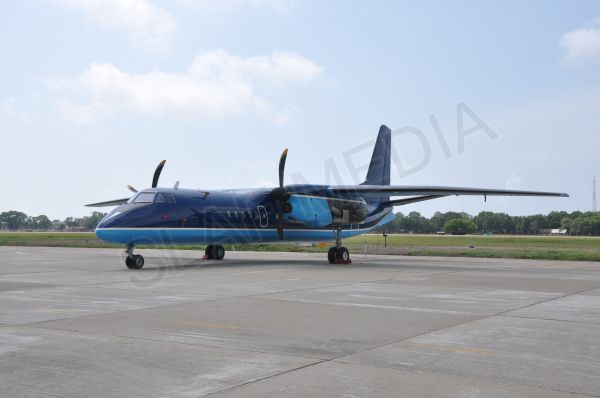 Sri Lanka Air Force Takes Delivery of MA 60 Aircraft
5:41pm on Friday 30th September 2011
The Sri Lanka Air Force took delivery of two MA 60 passenger aircraft from China today (30th September 2011). The aircraft became part of the Air Force inventory in a simple brief ceremony held at the SLAF Base Ratmalana presided over by Mr. Wang Jian Feng, first Secretary of the Chinese Embassy in Sri Lanka and the Commander of the Sri Lanka Air Force, Air Marshal Harsha Abeywickrama.
The MA 60 is a twin engine turboprop aircraft which has a seating capacity for 56 passengers. Both aircraft which have been inducted to the SLAF are civil registered and will contribute towards aviation growth in Sri Lanka. These aircraft will be operated by 'Helitours', the SLAF's commercial arm, and will offer a superior service with enhanced comfort on domestic flights.
In addition, the SLAF's Helitours is also exploring the possibility of expanding the area of operation of these aircraft to regional destinations as well. Being no stranger to flying overseas, the SLAF is confident that these aircraft will be put to good use in meeting the ever growing need for air travel in the region.